Building Automation
Building automation systems are an integral part of a new commercial office building, warehouse or manufacturing facility, and are critical to reducing utility costs and creating efficient building operation. At the Walters Company, we are certified Carrier i-Vu experts and specialize in the installation of fully integrated building management systems.
Custom Systems to Suit Your Needs
We customize systems to control all facets of your building operations, from HVAC equipment, to generators and even energy monitoring and load shedding. We also have the capability to provide remote access so that your building attendants or property managers can view and make changes from anywhere at any time.
Because these systems can be complex and are always evolving, we also provide initial and ongoing training for building or facility staff and management, as well as ongoing system maintenance and repair.
Carrier i-Vu Control Systems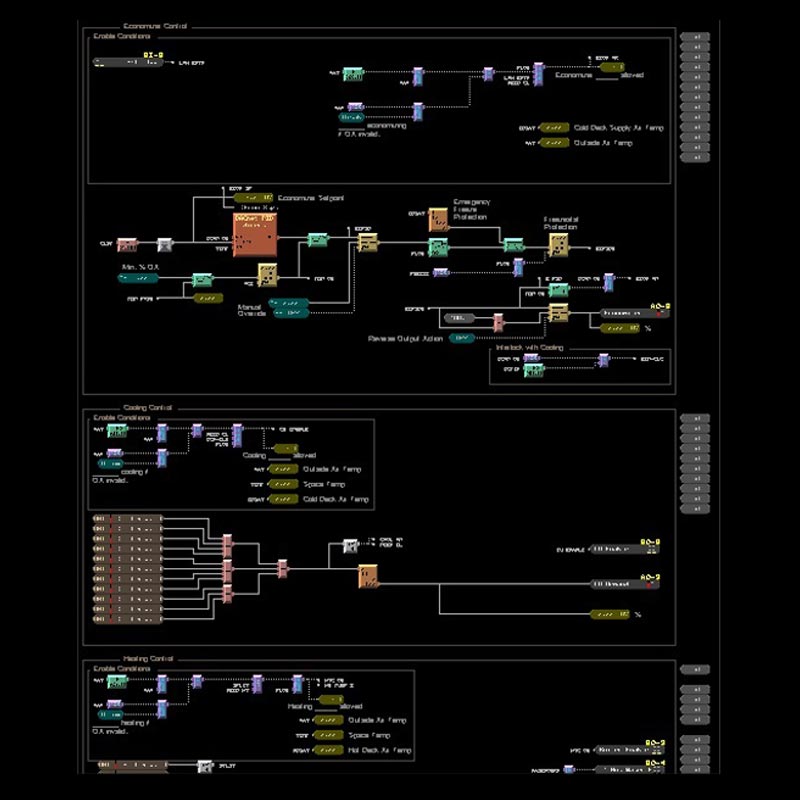 i-Vu Control Program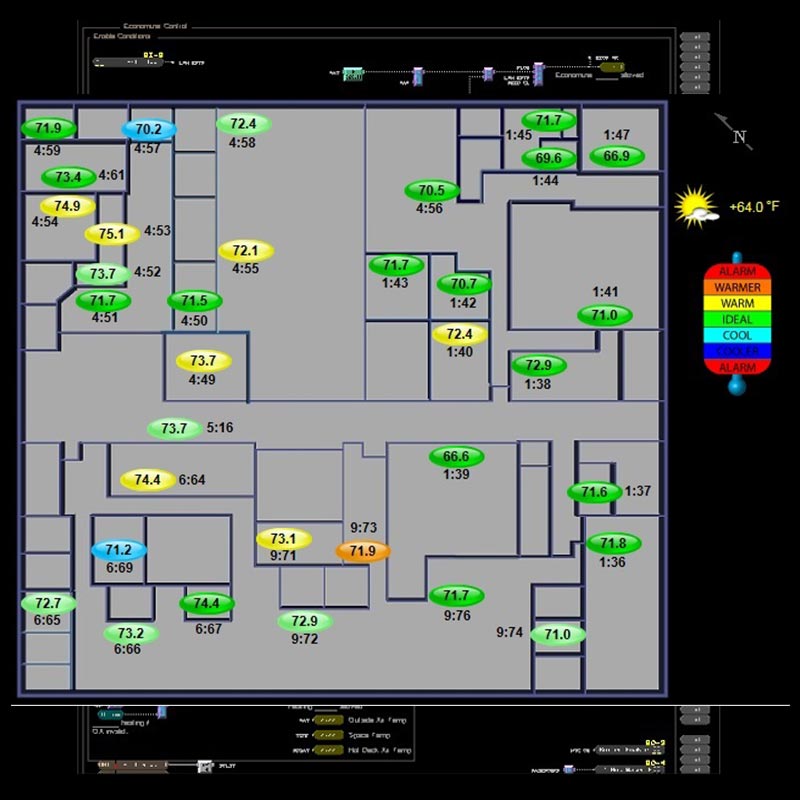 i-Vu Floorplan Graphic 2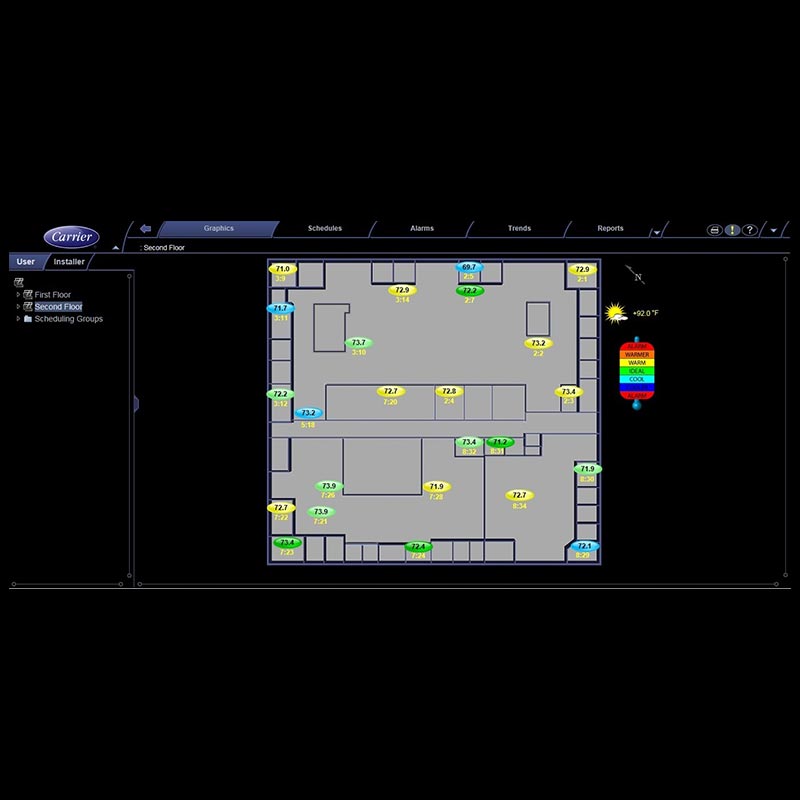 i-Vu Floorplan Graphic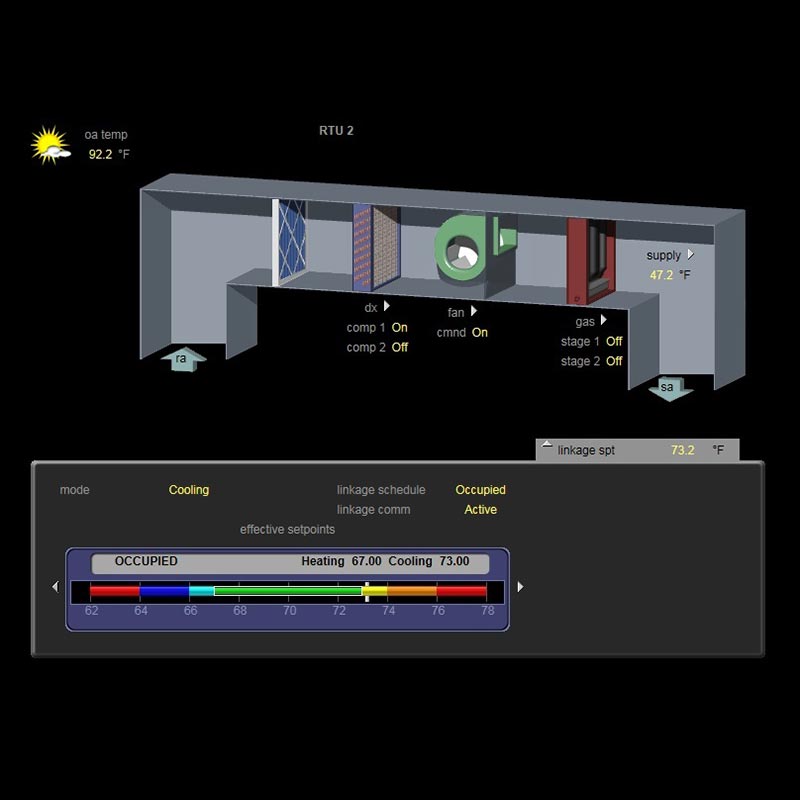 i-Vu RTU Graphic